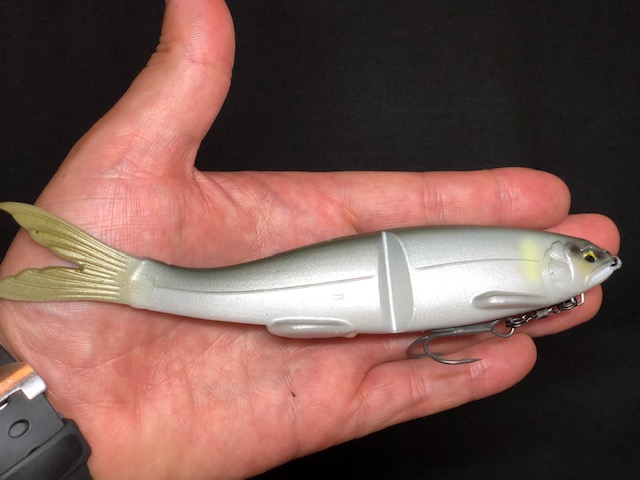 length 177㎜     size image
Color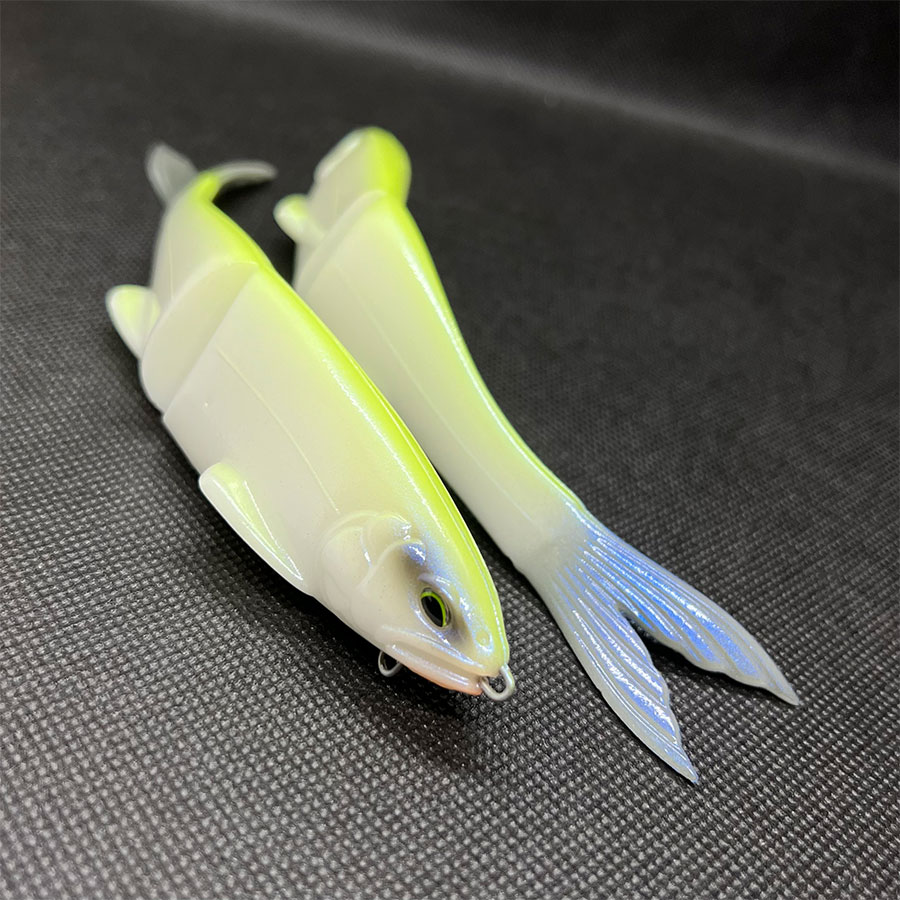 LEMON CRYSTALⅡ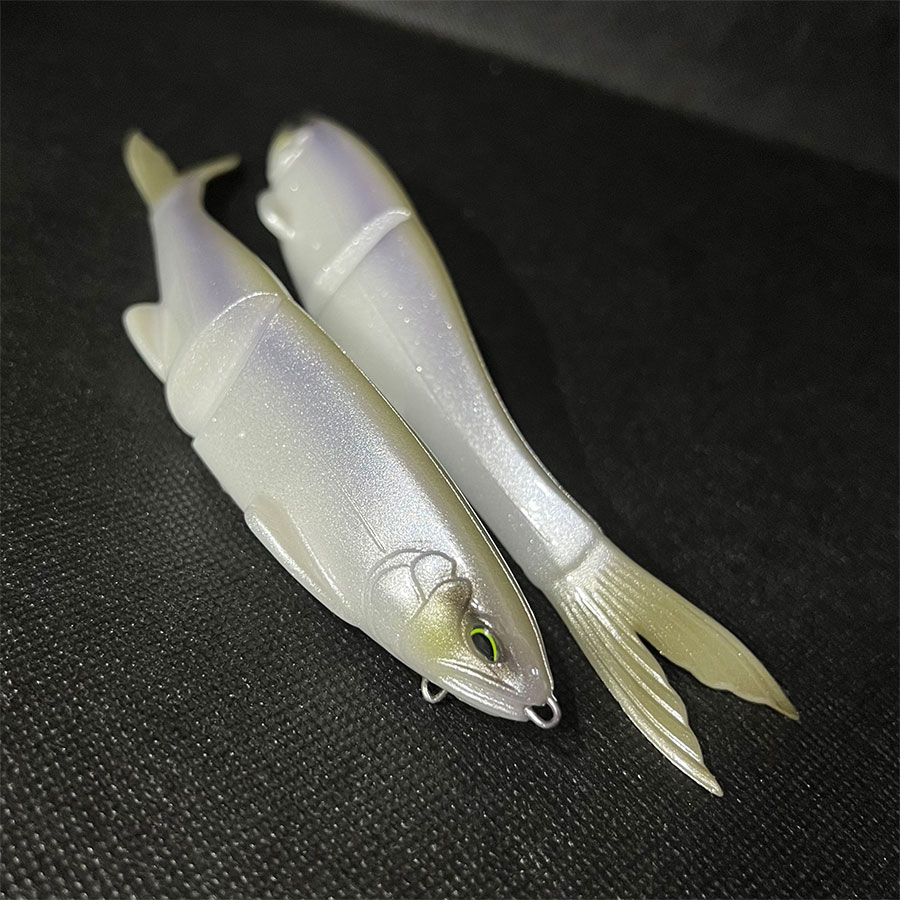 LAKESMELTⅡ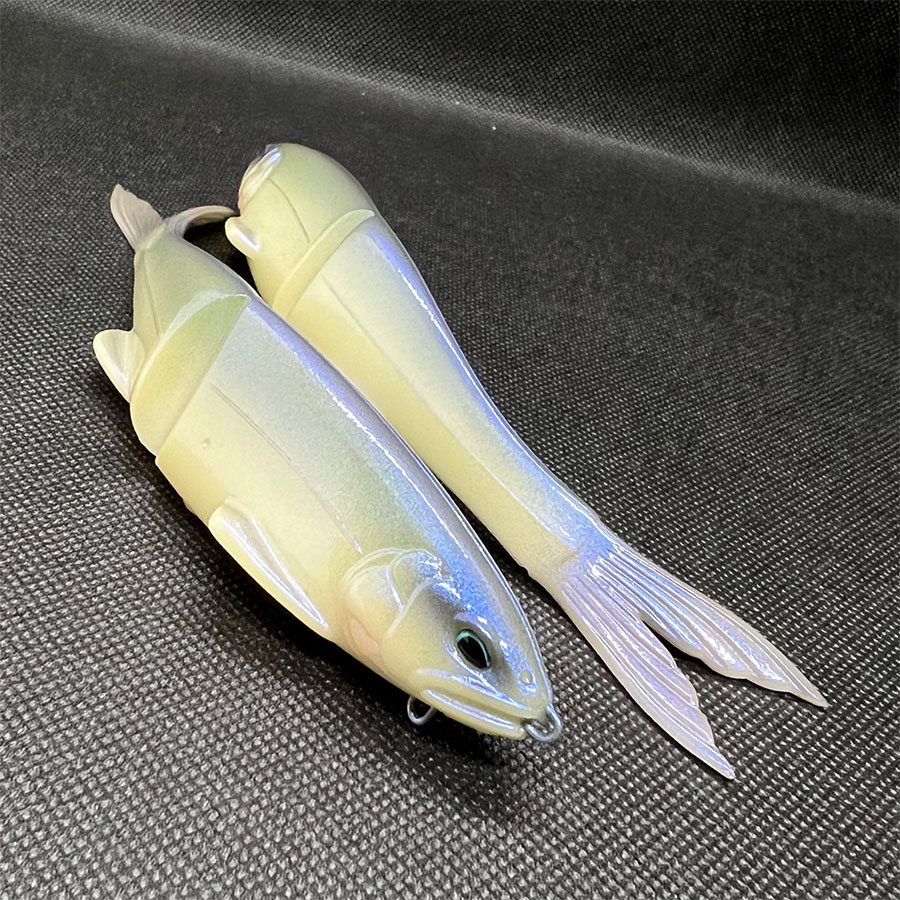 CLOUDY BLUEⅡ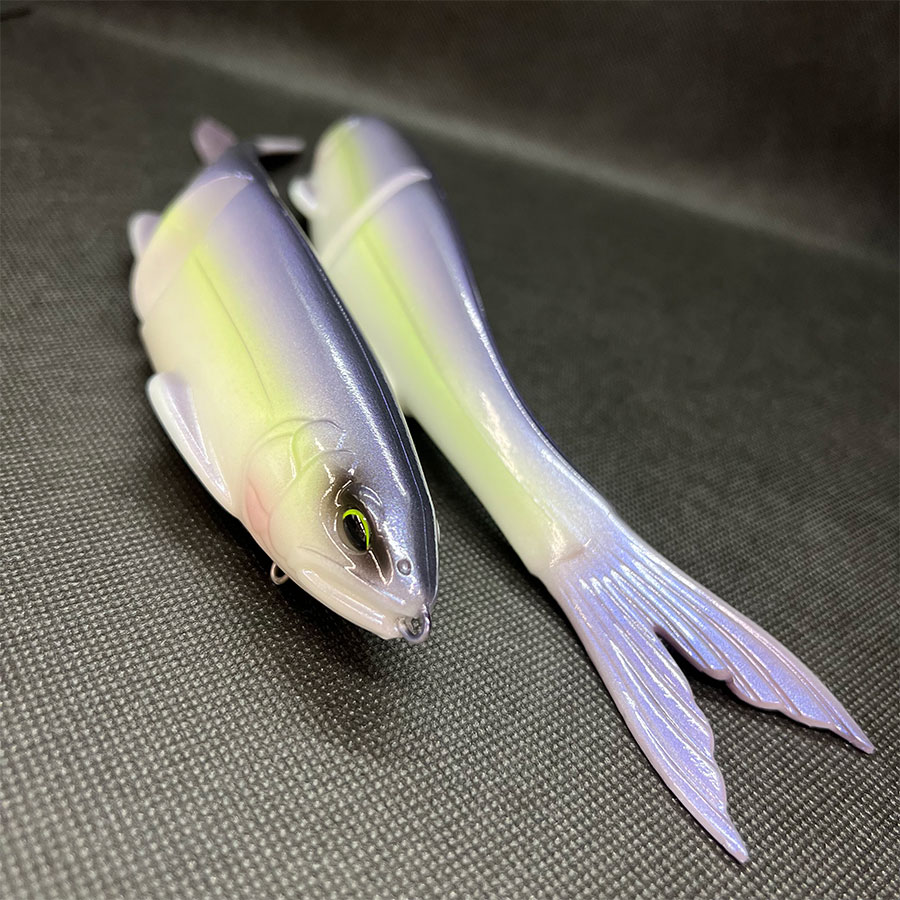 DP THUNDER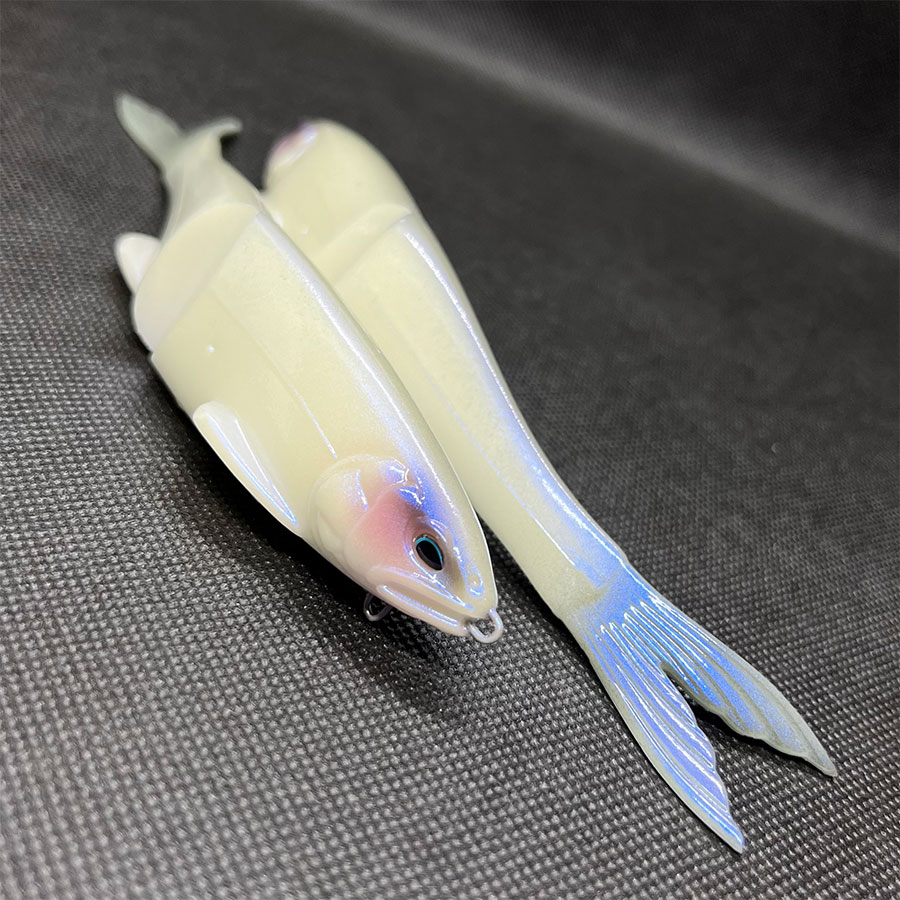 ICE PYTHON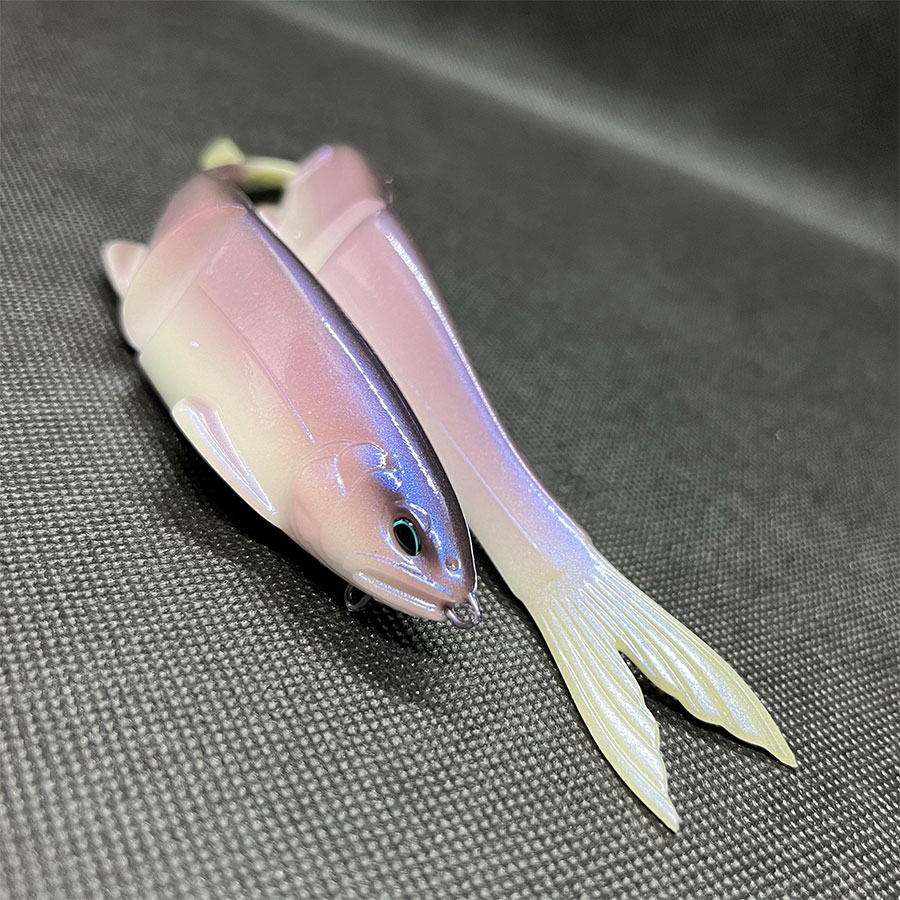 PURPLE PROBLUE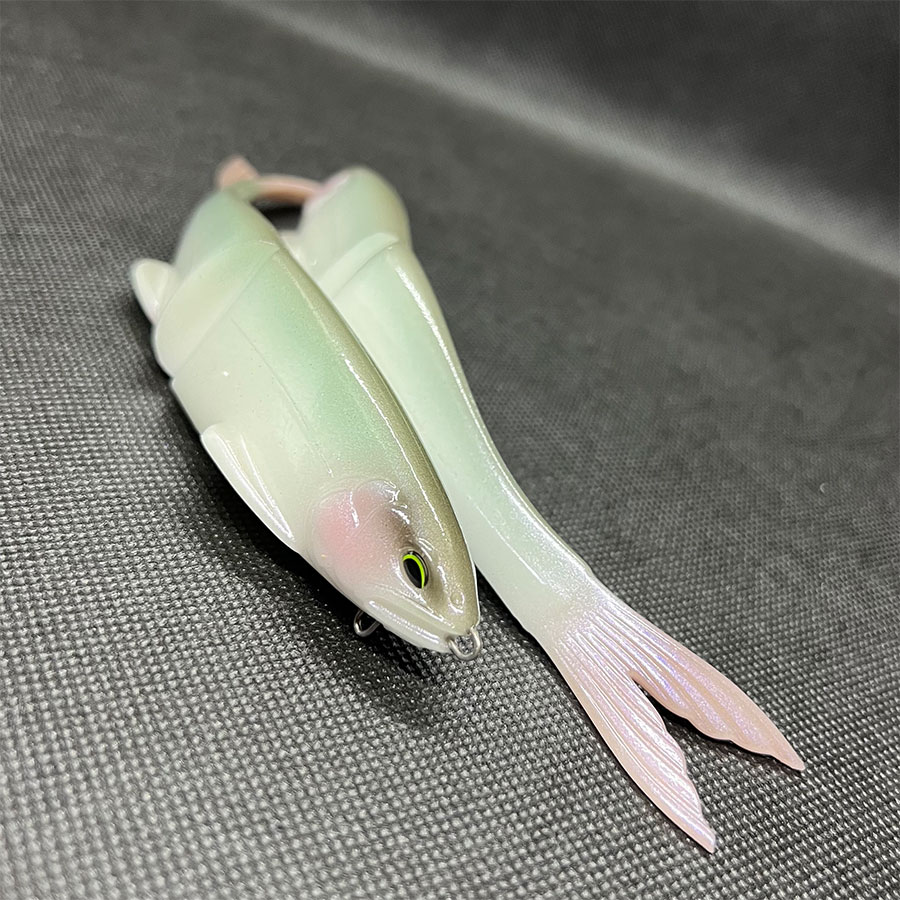 LB-HASU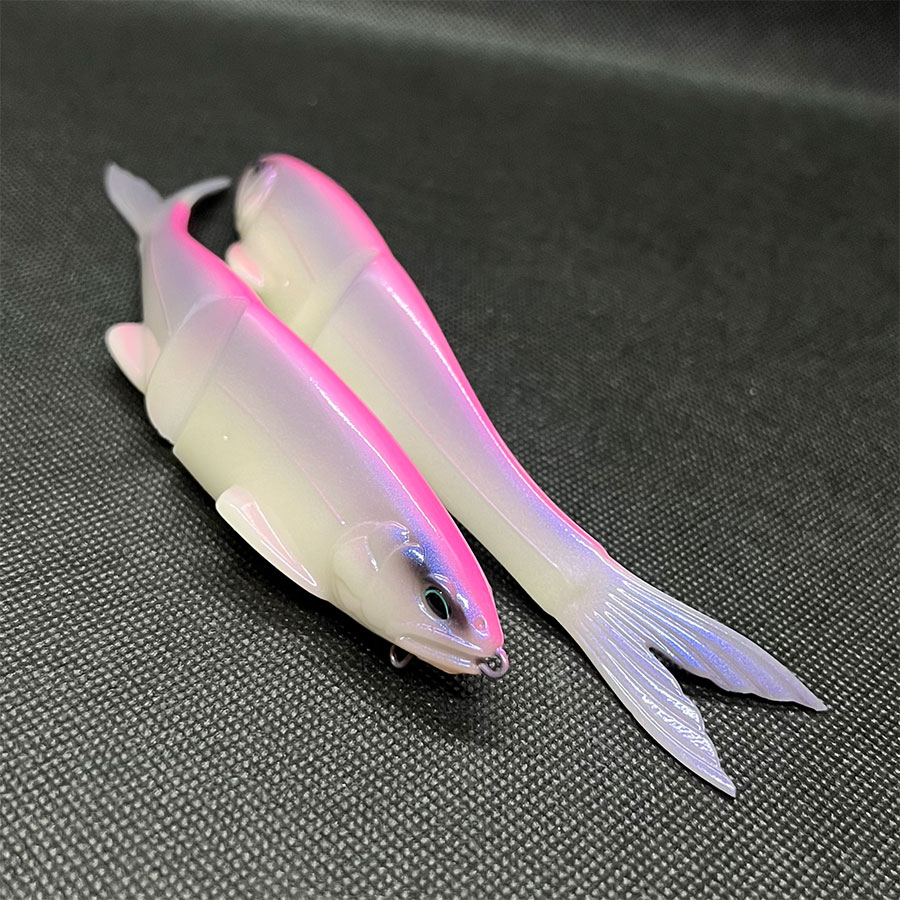 P2 PHANTOM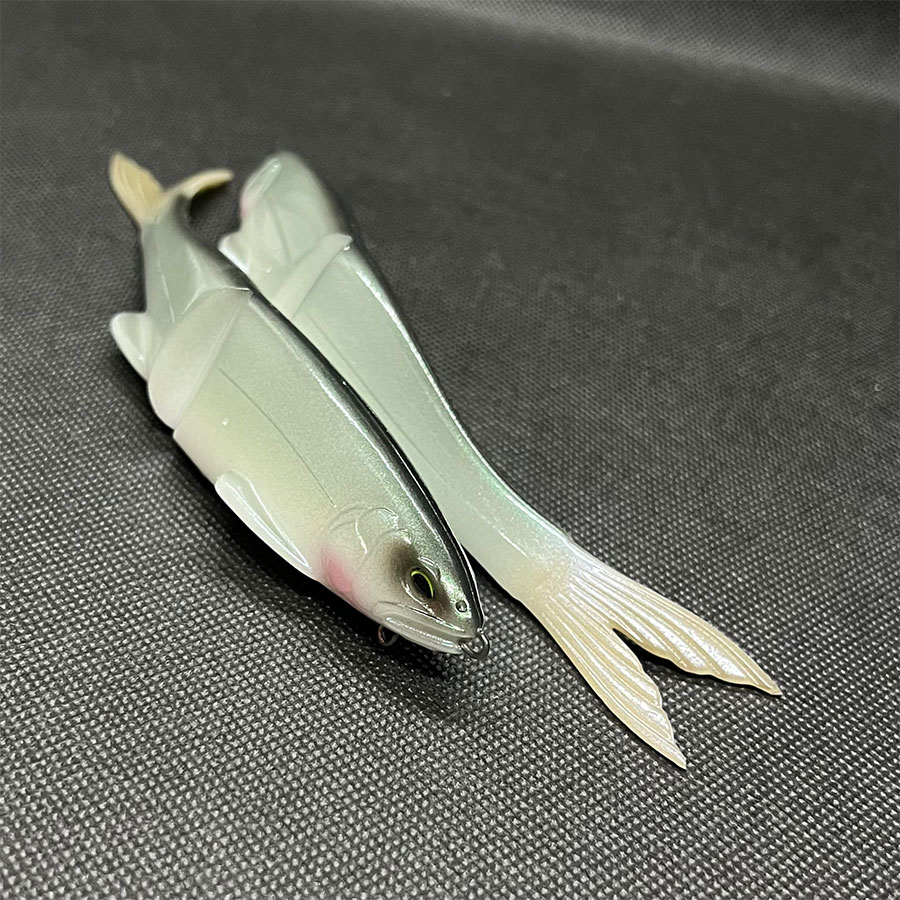 FROST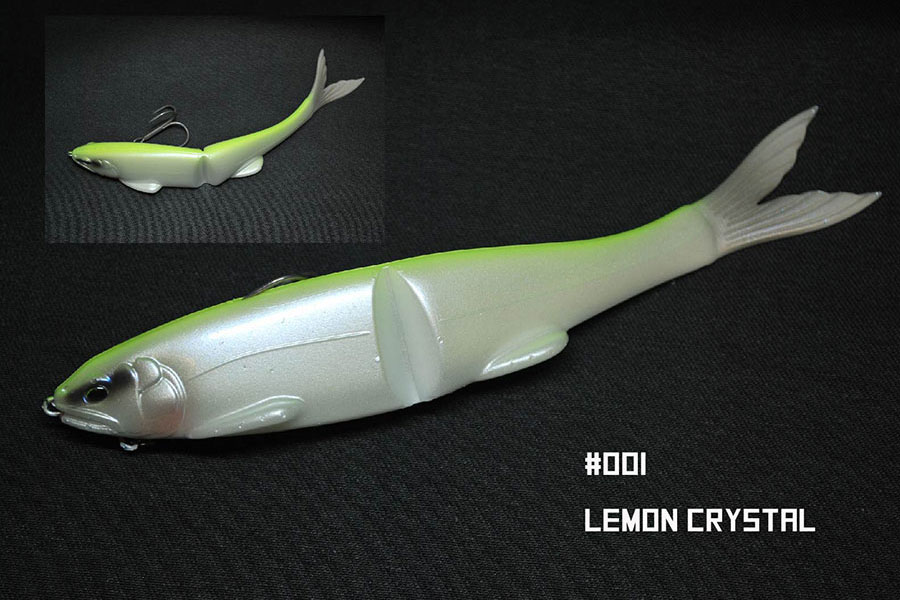 LEMON CRYSTAL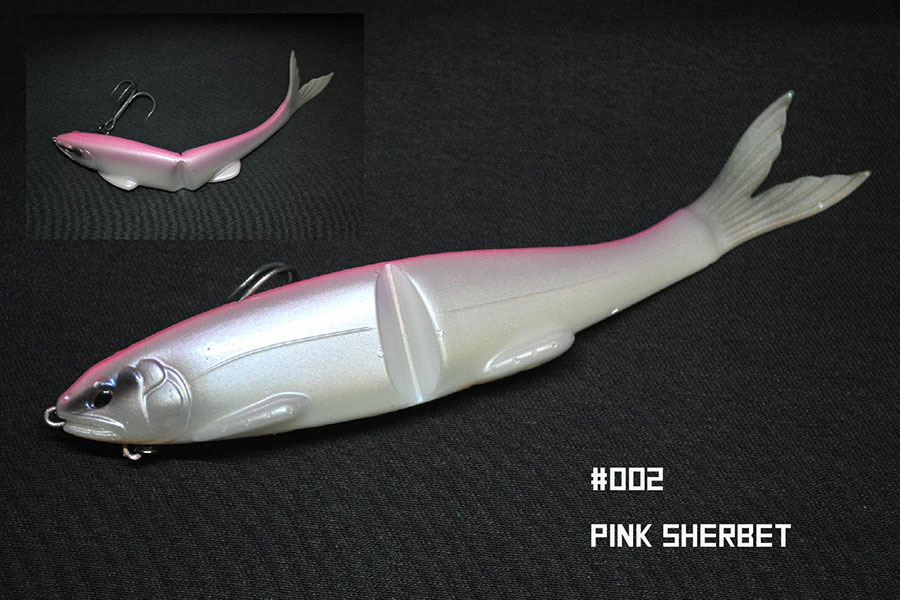 PINK SORBET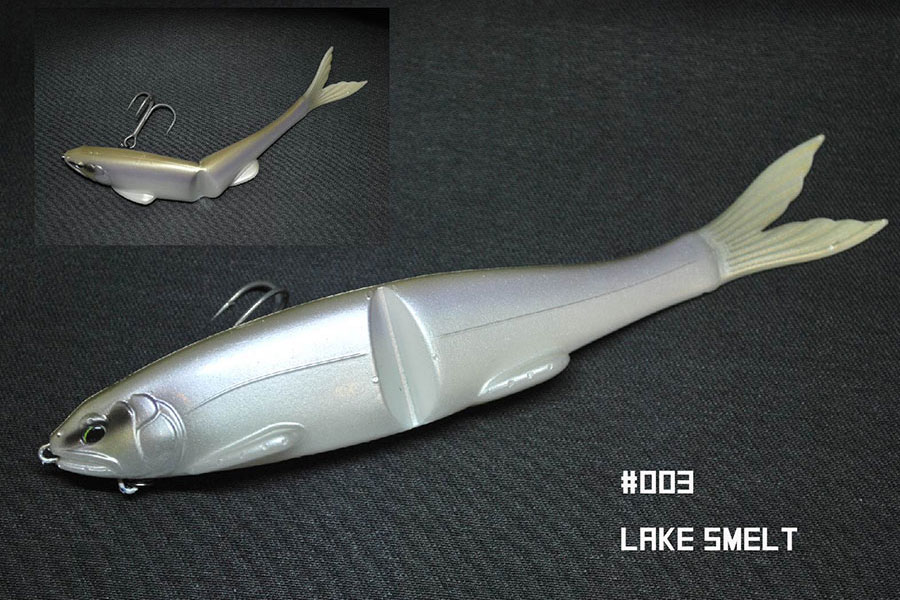 LAKE SMELT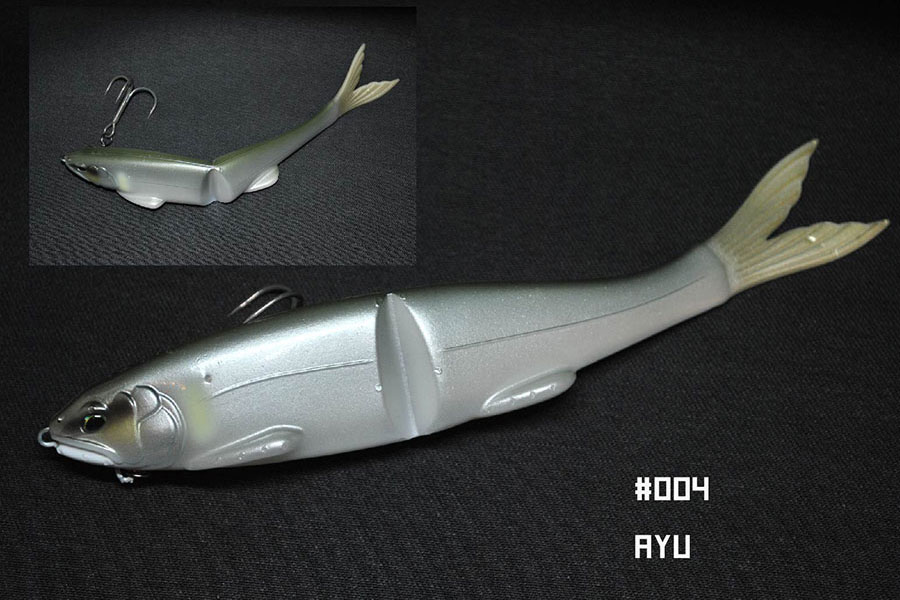 AYU (sweetfish)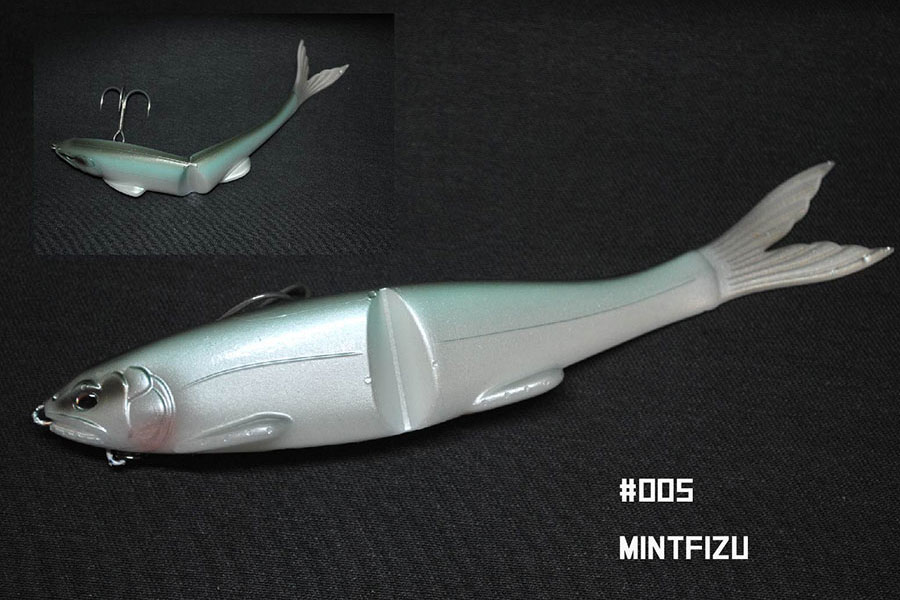 MINT FIZZ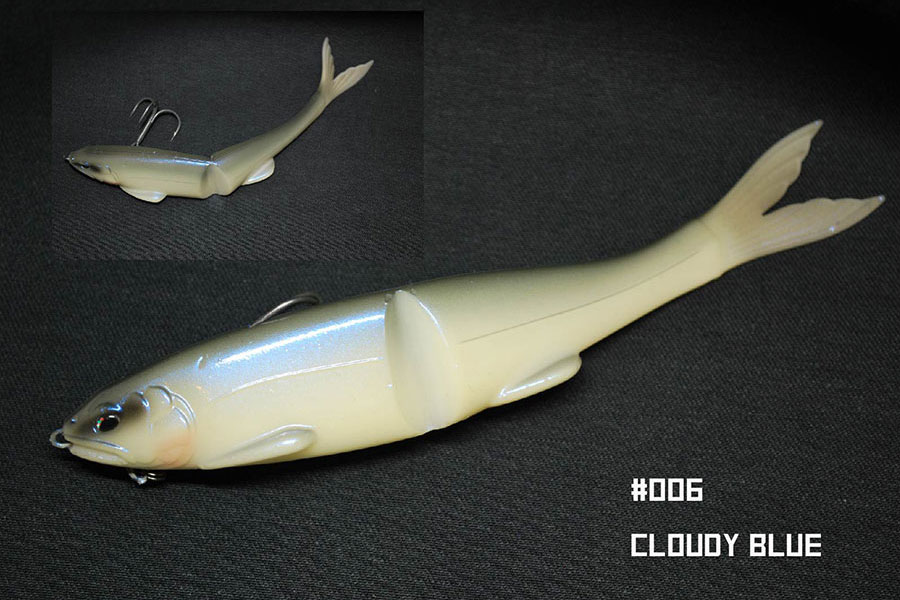 CLOUDY BLUE
Concept
The swim bait we designed has a soft body design that make it qualified for many kinds of flexible movements and the fisher could control it easily through the operation of the fishing reel.
SIMPLE OPERATION
The fisher could control the swimbait easily through the operation of the fishing boat reel, pressing "GO"or "STOP"
Slow retrieve
The I letter system action
The fins on both sides of the fish body are designed with long tail like the capital letter "I", with the enhanced resistance to water flow it has perfect performance to keep balance in the water.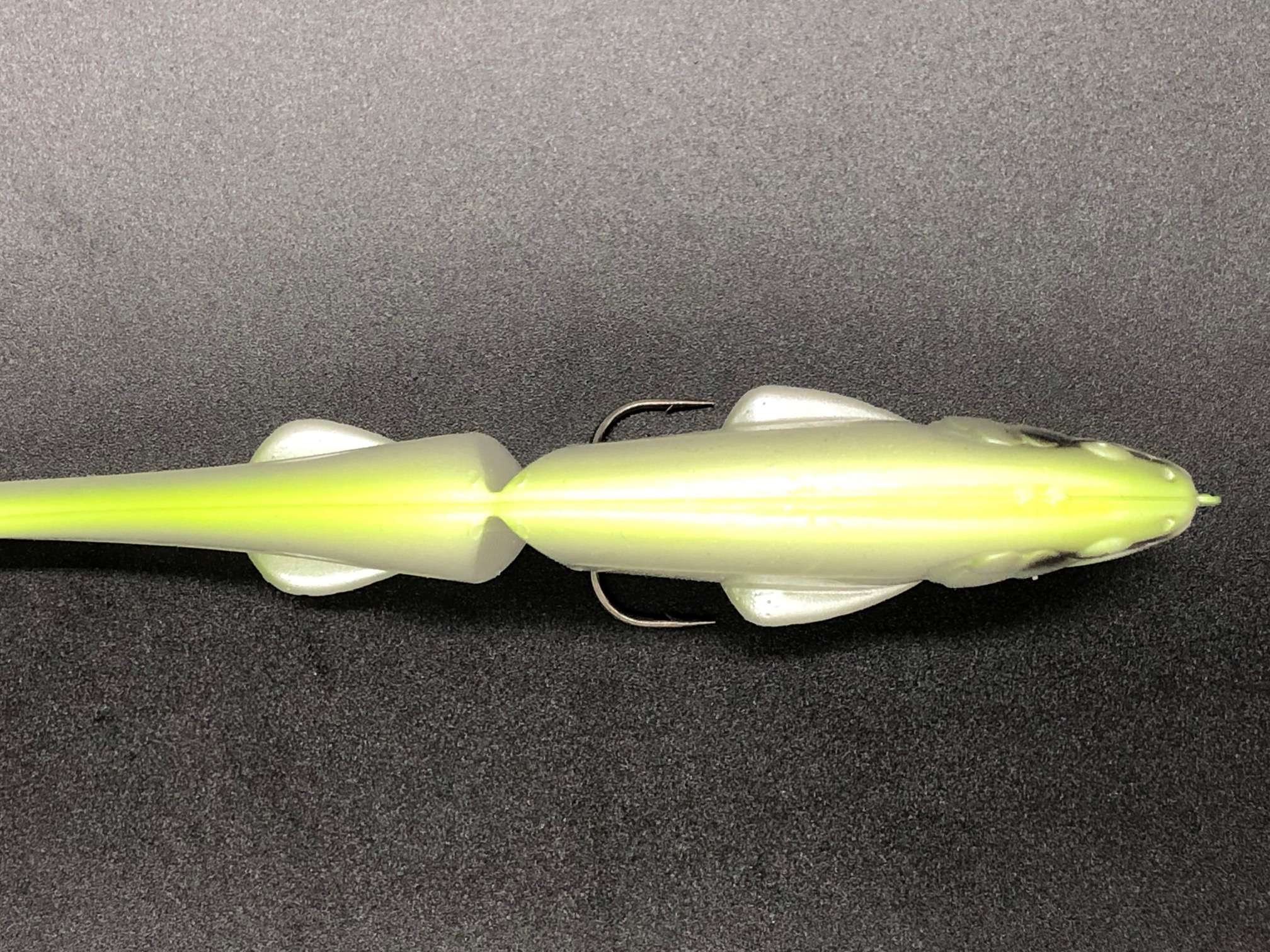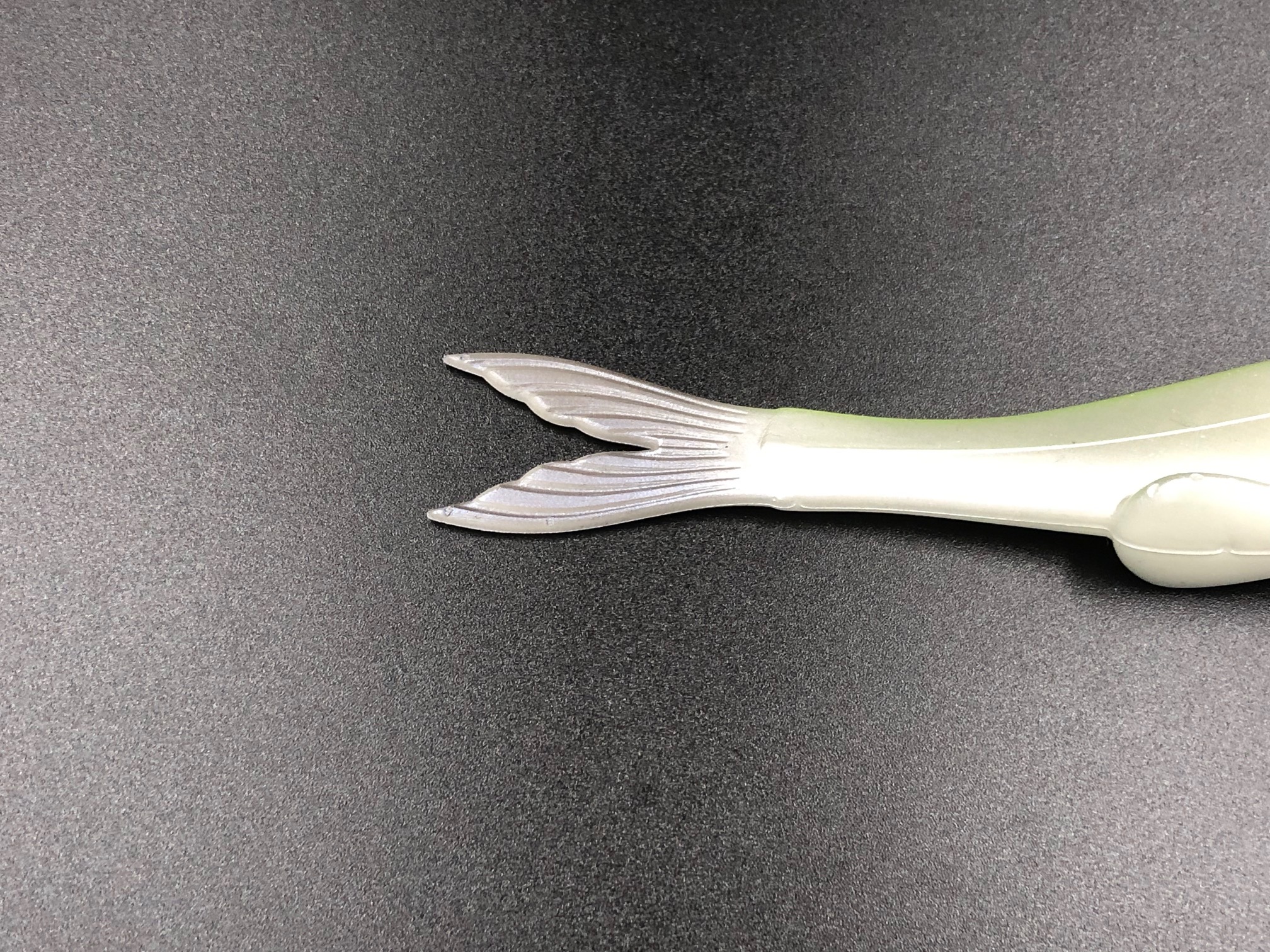 When the fishing rod tilts to the surface of the water, the lure will sink a little. If the rod is upright, the lure will remain suspended in the water at a certain depth.
Medium retrieve
Flag action
The second half of the fish body will swing left and right with the first half of the fish body rolling, like a flag waving in the wind. Longer tails are also designed to provoke larger splashes.
The first retrieve
Panic action
If the action of the front side of the body does not act so much, and the rear side act fast,
it really acts like a little fish escaping desperately. But if you only downward your rod to water sligmixed retrieve (stop and go)htly, it can suspend in the water without jumping out of the surface.
Mixed retrieve (stop and go)
Mixed action
operate your reel pressing "stop" &" go" well then enjoy your swim bait.
SIMPLE HOOKSET (easy hook set)
The hook holder slit adopted in the flag has a slit (groove) to insert the hook into the lure body as the name, and the hook position is fixed, so it is easy to insert the hook along the slit .
In addition, there is a slit in the belly so the hook can pop out from the body easily when hitting the fish without serious damage in body.
Because the hook is linked with the swivel set, the hitched fish is hard to run away.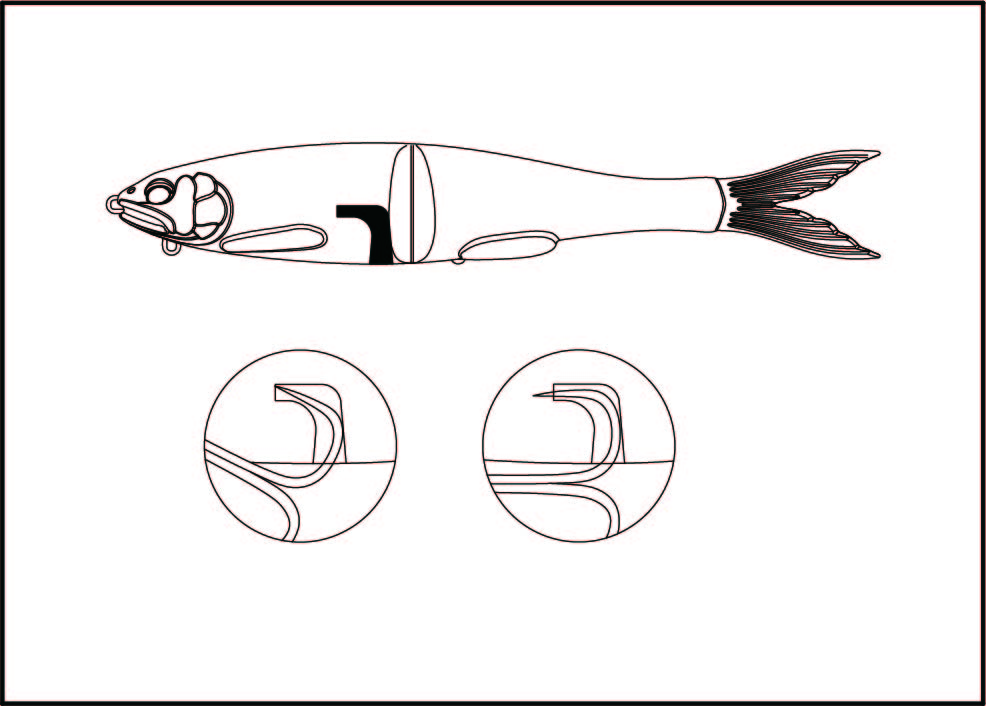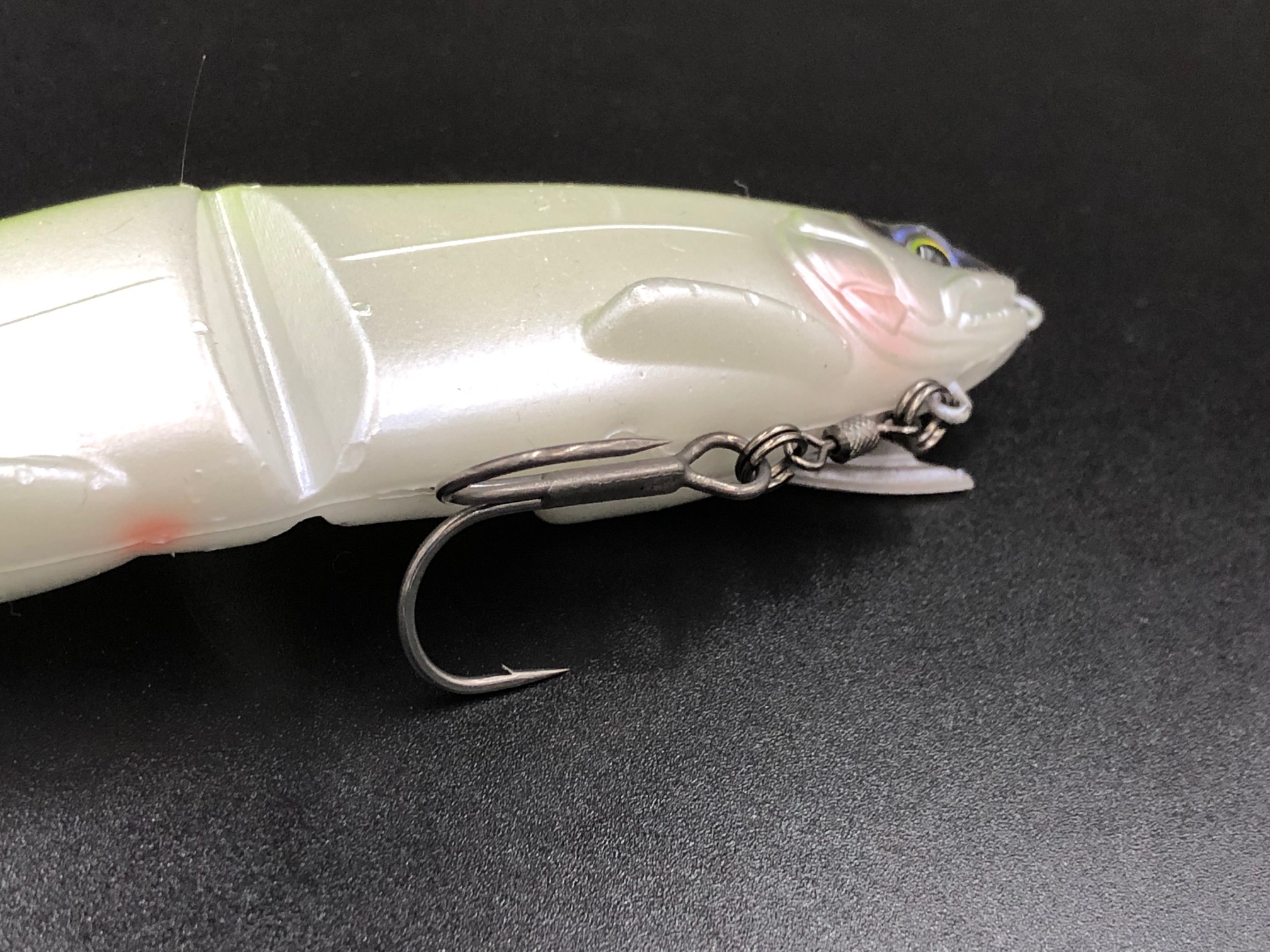 SIMPLE ADJUSTABLE SINKRATE (easy settlement rate adjustment)
By using the special material, it is possible to adjust the settlement rate by the nail sinker to correspond to the situation of the field, the situation of the fish, or the operation feeling of angler.
There is a hole for the nail sinker in the fin part of the body. You can adjust the sinking speed by inserting the different size of nail sinker(0.6g to 1.3g) to the swimbait.
*0.9g nail sinker is included in the swim bait by default.
If you use other sinkers out of designed spec(0.6g to 1.3g), the swimming behavior of the swim bait might be changed.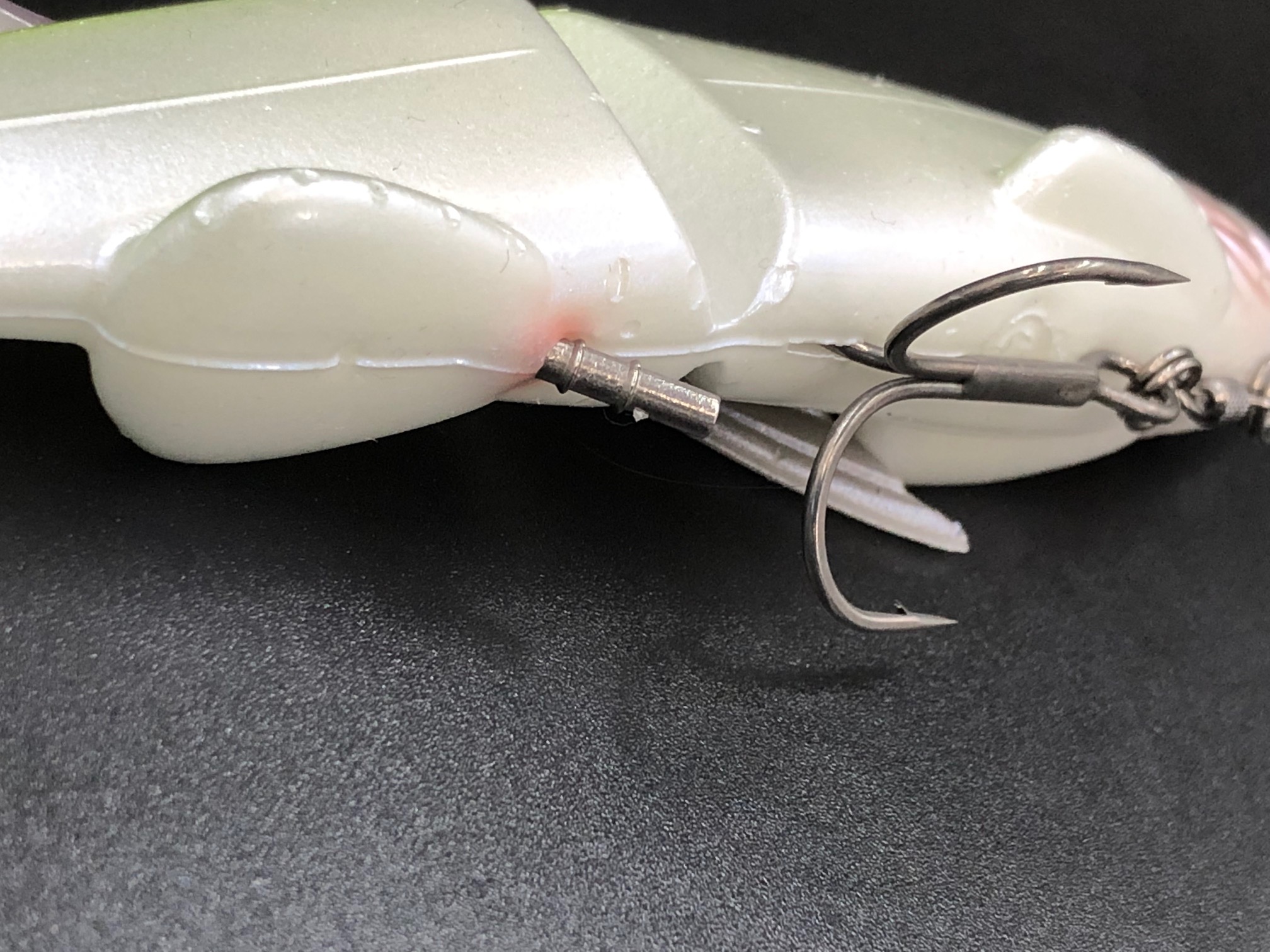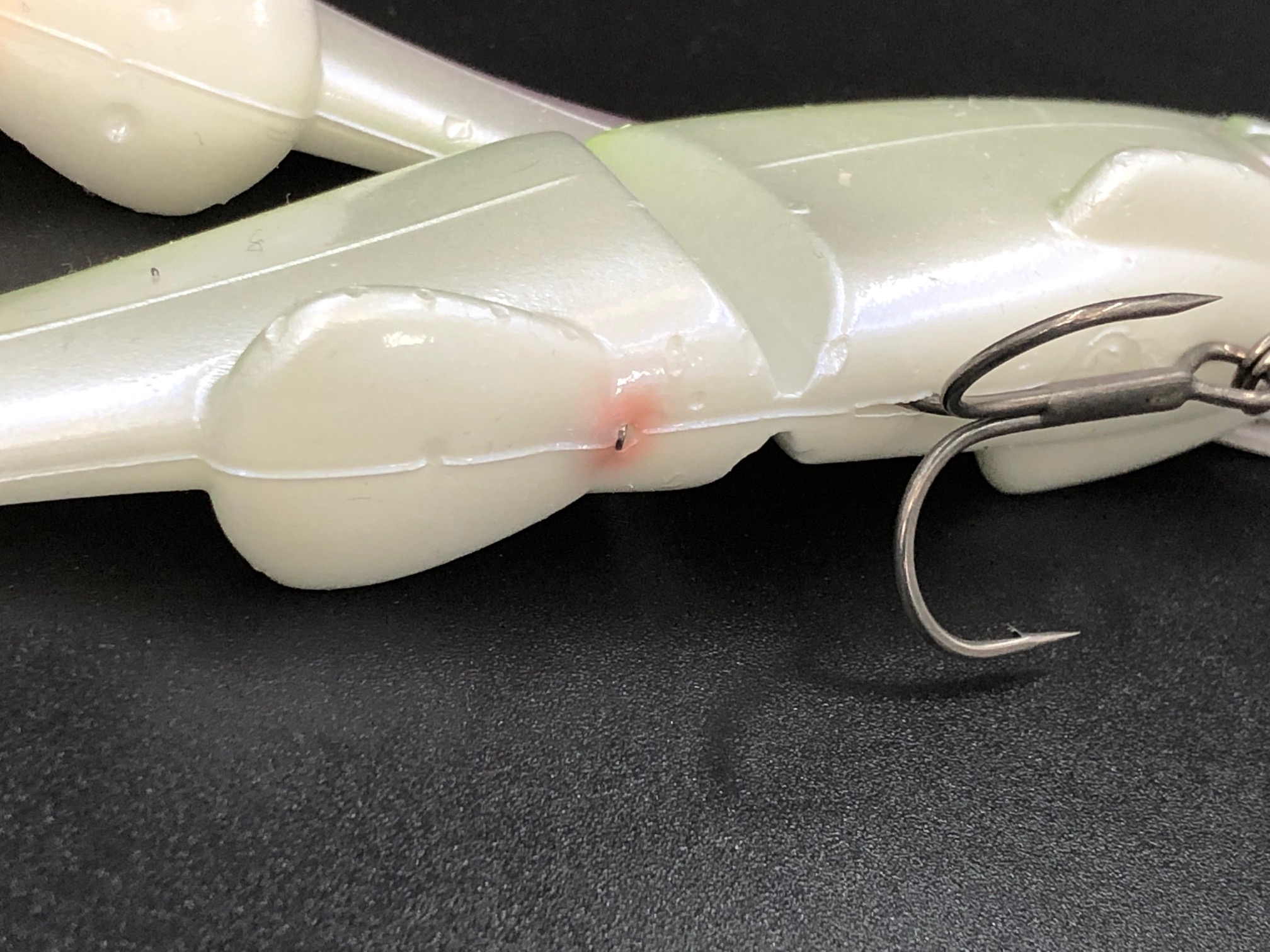 Precautions for use